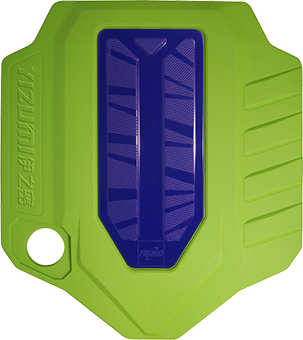 Special injection molding procedures
ReactPro – INTEGRATED POLYURETHANE FLOODING
Combination technology Injection moulding and polyurethane flooding
The combination technology of injection moulding with polyurethane flooding combines the economical production of injection moulding with the appealing feel and attractive appearance of the versatile polyurethane material. This makes it possible to produce high-quality optical components quickly and inexpensively.
Tool technology plays a key role in the combination technology of injection molding and polyurethane flooding. Conventional mold technology is often complex and requires a lot of space. The InPUR mold concept (see Figure 2) is tailor-made for injection molding and polyurethane flooding.
GK Concept's InPUR mold concept uses two polyurethane molds and one thermoplastic mold. The thermoplastic mould is centrally clamped with one PU mould each on the left and right side. The PU tools work alternately. During each cycle, a carrier is injected into the thermoplastic mould. In the subsequent cycle, the carrier is alternately inserted into the respective PU mould and flooded with PU. The PU moulds have an integrated closing mechanism. This means that they are only opened alternately every second cycle. This allows a longer curing time of the PU without negative influence on the cycle time of the injection moulding carrier.
The conversion technology of the InPUR mould concept offers numerous advantages over conventional mould technology:
Compact mold design, low platen spacing, small machine.
No need of  complex machine technology.
Two polyurethane moulds allow the use of PU materials with long reaction times.
Cost-effective solution.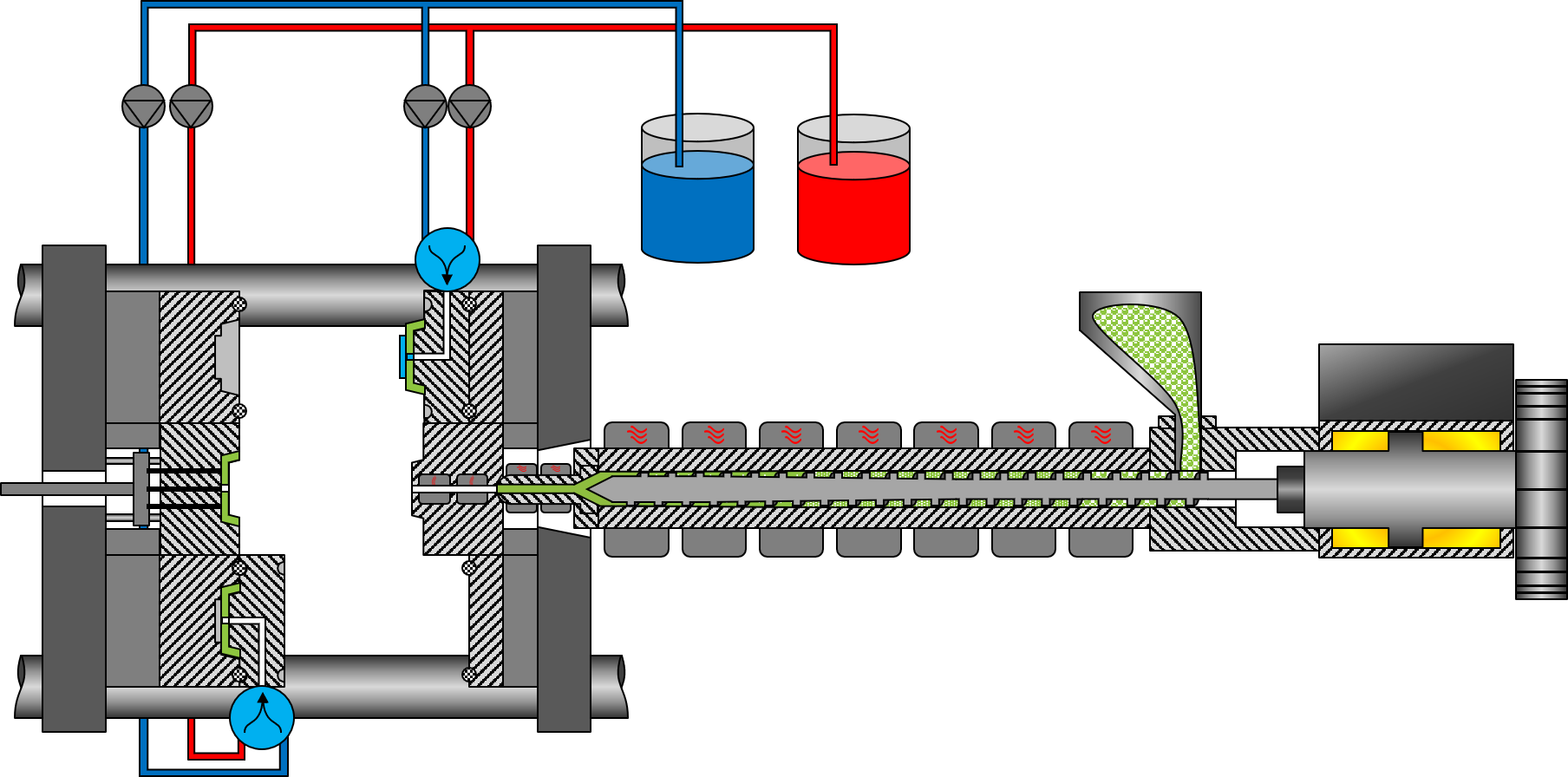 Your Benefits on one sight
All-In-One solution
Benefit from a complete system solution based on the partnership between Yizumi, Frimo and GK Concept.
Economy
The InPUR concept enables the production of Class-A surface components in the conventional cycle time.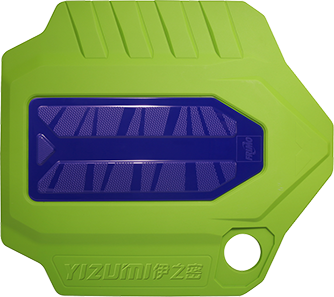 Automation capability
The integrated machine and tool solution results in an inherently fully automated solution.
Coated plastic components offer an economical and efficient solution for producing components with high-quality surfaces. A thin layer with the intended optical and haptic properties is applied to a carrier material.
Surface finishing is integrated directly into the process. Complex post-processing steps, such as painting or separate coating, are no longer necessary.
Highly efficient solution for the production of complex multi-component components.
Combination of thermoplastic injection molding with a high-quality polyurethane surface.
Production in a single process step.
Short cycle time.
High design freedom.
No overspray è Reduced material costs and increased environmental protection.
Economically attractive.
With ReactPro, Yizumi, Frimo and GK Concept offer an economical solution for a complex product. Combined with an intelligent tool concept, it is possible to produce high-quality products from two components in a single work step on a small footprint. The project partners not only focus on quality, but also on cost-effectiveness.
ReactPro offers numerous advantages for the user:
Small footprint.
No complex machine technology required.
Two alternating PU tools mean that the cycle time is not negatively influenced by the polyurethane process.
Small machines.
Short cycle time.
High design freedom.
No rework necessary