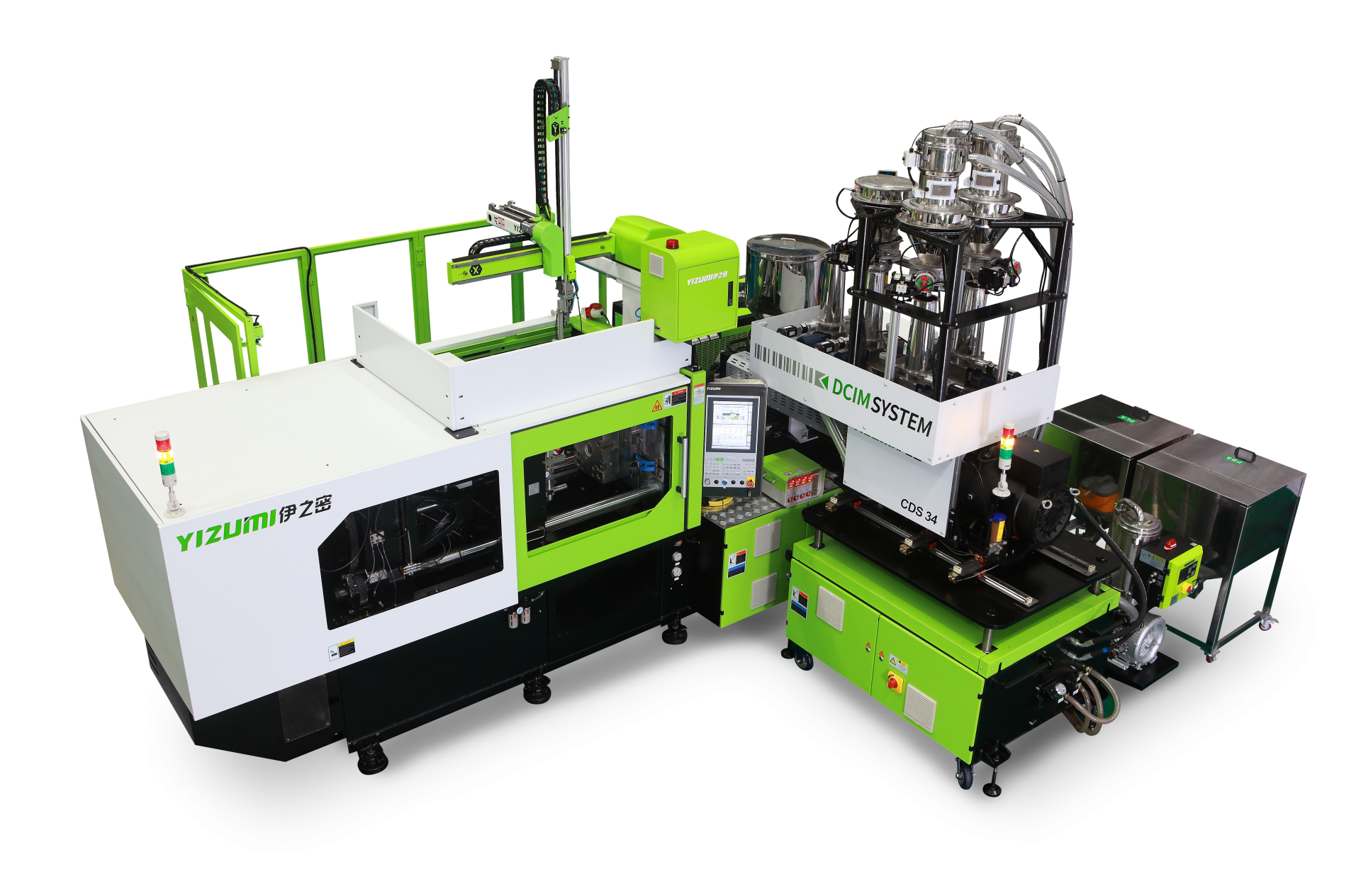 Special injection molding procedures
DCIM– inject your own Compound
Economical and technological Independent – smart thinking
The DCIM add-on module is the basis of the Yizumi DCIM technology. DCIM stands for Direct Compounding Injection Molding and means nothing less than the possibility to use own compounds in the injection moulding process. This results in various advantages that make your production sustainable and economical.
The DCIM add-on module is designed as a segmented single-screw extruder and can thus compound different raw materials into a homogeneous melt.
This compound is metered directly into the feed zone of a new Yizumi or stock injection moulding machine. The system is equipped with a controller with all standardized interfaces, such as the EUROMAP 67.
The DCIM add-on module is equipped with an electrical height adjustment and a flexible connection. This means that the additional module can be optimally connected to any existing system as a retrofit module.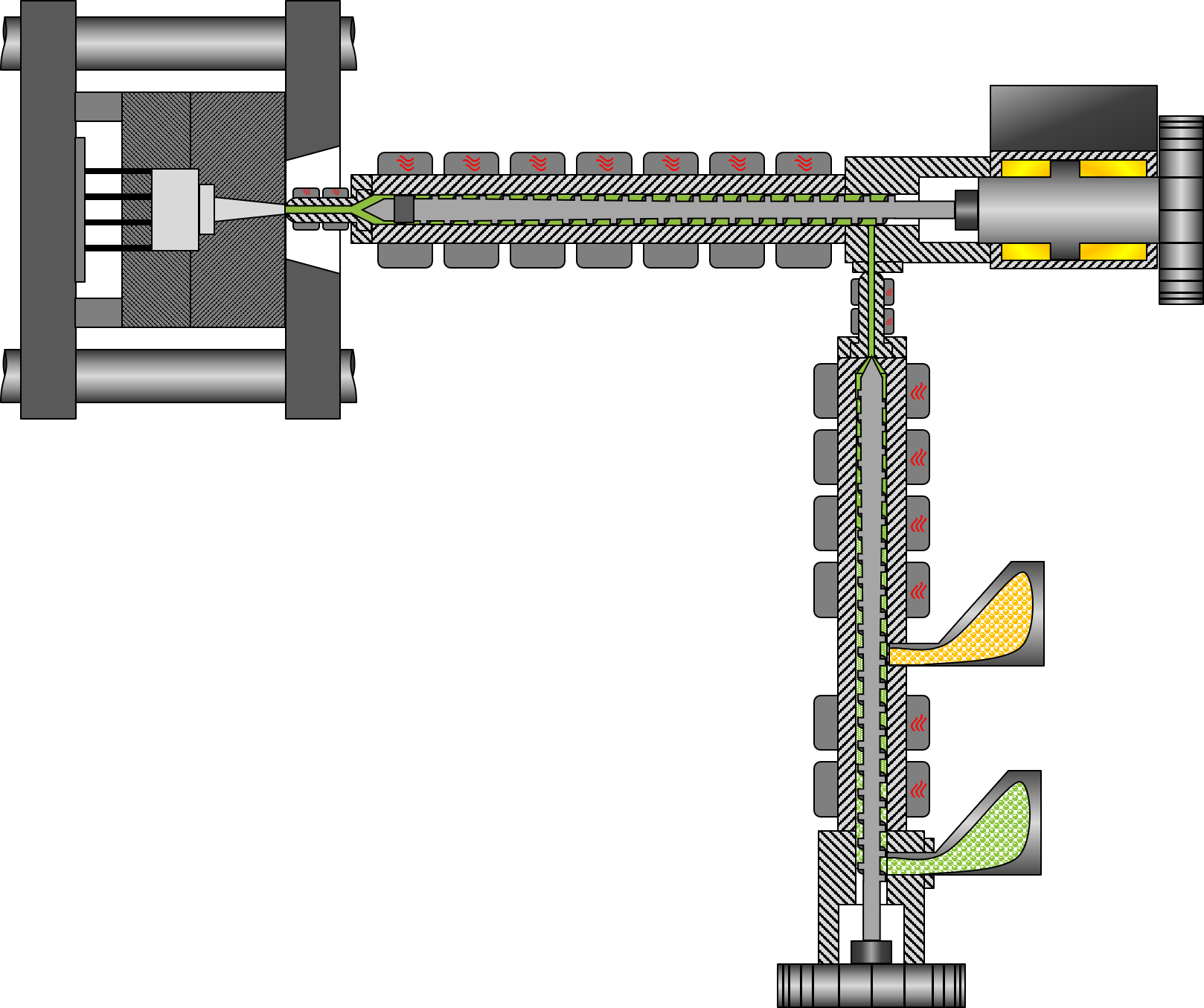 Your Benefits on one Sight
No pre-drying of the material required
up to 30 % higher plasticizing performance
Processing of recycled material without intermediate steps for the preparation of the material
Reduction of the use of expensive additives such as colour batch or AA-blocker
Production of plastic parts with optimized material combinations
Flexible production operation of the machine with, without or in combination with the CDS system
Flexible production with own recipes via CDS or with standard materials via the funnel of the injection moulding machine